---
Become a patreon and support us! - Morgondag - Apr 2, 2014 12:44 AM

Become a patreon and support our work with RymdResa!
http://www.patreon.com/morgondag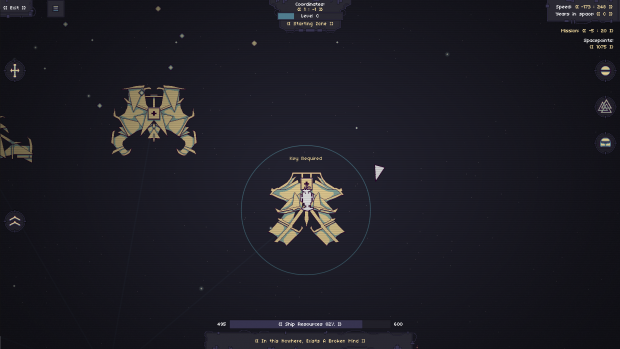 ---
RE: RymdResa - Fenris - Apr 22, 2014 09:29 PM

This looks amazing, bra jobbat!
I love the low-key presentation even more than the pixel art.

Is Impact treating you well? Do you experience any difficulties running inside another host (Ejecta)? Debugging capabilities and such?


---
RymdResa - Morgondag - Oct 11, 2014 02:49 AM



Hello from space!



The work with RymdResa has been rather slow the last couple of months. We have done some freelance work and stuff to keep the boat floating. But RymdResa, our baby, has ofc always been in our hearts and minds; we just haven't have the time to keep up our wanted workspeed with it. But now we're very happy to reveal that Vendela will work full time with RymdResa, and only RymdResa until it's released.

What we do right now:
★ Designing chapter 3.
★ Updating the steam version.
★ Planning the release, milestones and deadlines + future patches.

We have also added some new cool consumable item-types (in fact there are 18 new ones). Here's two of them: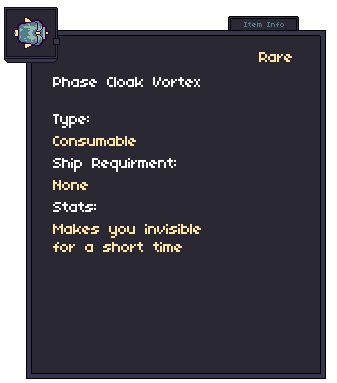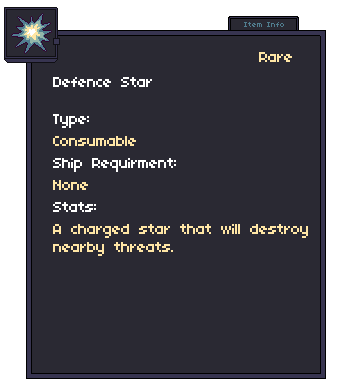 Here's a sneakpeak on the others: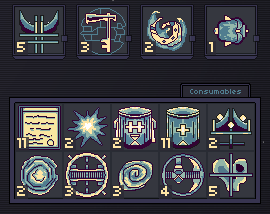 We have also added loads of new graphics, there is now 250 space-objects to explore!

This week we've mostly worked on project planning; scheming out a proper workflow with deadlines and milestones; hoping to release RymdResa early next year. RymdResa is part of our every-day life, and we truly love it. We're both working really hard to get it out to you as soon as possible. But we won't release until we feel ready. It's important for us that the game match our vision completely before we do.

Today we sent our first newsletter. Do you also want them? Sign up on our RymdResa homepage.

Some screenshots from today: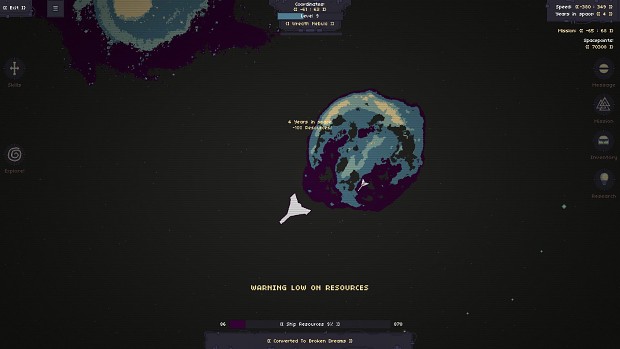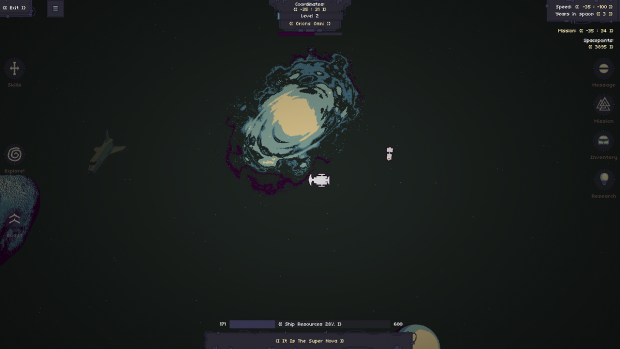 Love.
Morgondag
Kim & Vendela


---
RE: RymdResa - Morgondag - Oct 19, 2014 10:47 AM

Hello everyone!!

Right now we're:
★ Writing diary pods to chapter 2 and 3.
★ Painting graphics to chapter 3.
★ Improving the zone-system.

We have a lot of writing to do including exploring quests and diary pods for chapter 2 and 3. The diary pods tells the story about the Pilot. They're fragments that forms answers about the Pilots' past, present and future. The diary pods for chapter 2 and 3 will be voice acted by Eric Reed. Eric Reed did the voice acting for the diary pods in chapter 1 as well.

We're revamping the zone system with a new and more dynamic algorithm. Previously we had a combination of haversine formula and simplex noise, creating a radial universe that stretched to infinity. Now we're building a more on-request formula with possible seeding support.

We have also revamped our internal tools. Now we can very easily add support for new stories, features and zones, on the fly. We've also painted some debris that will be dangerous for the player in chapter 3. Take a look: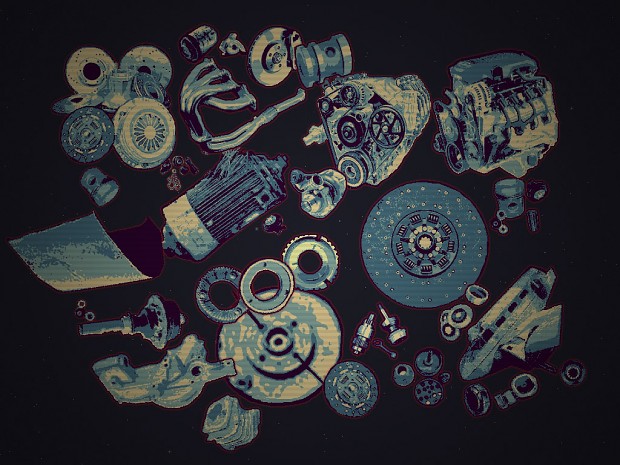 Love,
Morgondag
Kim & Vendela


---
RE: RymdResa - Morgondag - Oct 26, 2014 04:18 PM

Hello everyone, hope you all have a nice weekend.

This week we've:
★ Done some narrative writing.
★ Submitted RymdResa to IGF.
★ Implemented a new notification system.
★ Implemented some new cool gas clouds, creating some depth in the RymdResa Space.
★ Improved the zone-system.
★ Optimizing build script for Mac-version.

The work with RymdResa this week has gone well. We've implemented some new coolish gas clouds, just floating around in space, doing their thing, adding to the atmosphere. You can see an example below: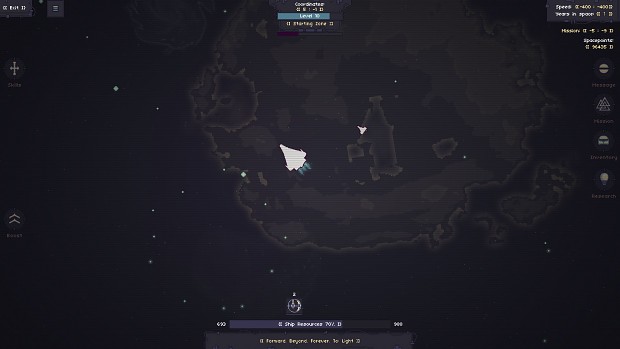 We've also worked with a new notification system this week, giving the player better feedback when playing. The notifications now appear in the left corner of the screen, telling about new item findings, how many years spent in space and so on.

Furthermore we've submitted RymdResa to IGF 2015, thats a bit exciting!!


---