---
Become a patreon and support us! - Morgondag - Apr 2, 2014 12:44 AM

Become a patreon and support our work with RymdResa!
http://www.patreon.com/morgondag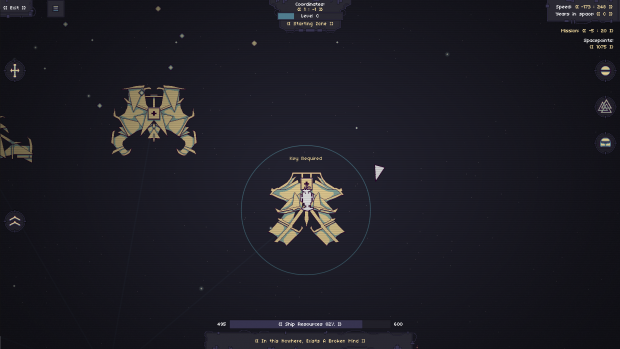 ---
RE: RymdResa - Fenris - Apr 22, 2014 09:29 PM

This looks amazing, bra jobbat!
I love the low-key presentation even more than the pixel art.

Is Impact treating you well? Do you experience any difficulties running inside another host (Ejecta)? Debugging capabilities and such?


---
RymdResa - Morgondag - Oct 11, 2014 02:49 AM



Hello from space!



The work with RymdResa has been rather slow the last couple of months. We have done some freelance work and stuff to keep the boat floating. But RymdResa, our baby, has ofc always been in our hearts and minds; we just haven't have the time to keep up our wanted workspeed with it. But now we're very happy to reveal that Vendela will work full time with RymdResa, and only RymdResa until it's released.

What we do right now:
★ Designing chapter 3.
★ Updating the steam version.
★ Planning the release, milestones and deadlines + future patches.

We have also added some new cool consumable item-types (in fact there are 18 new ones). Here's two of them: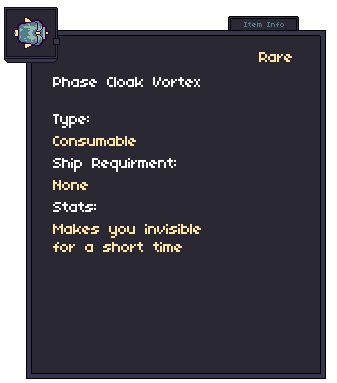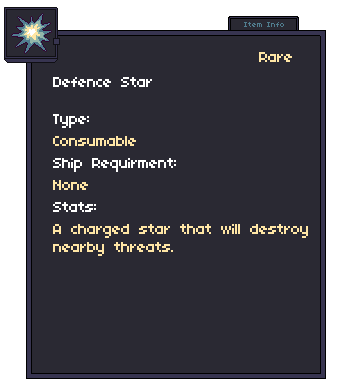 Here's a sneakpeak on the others: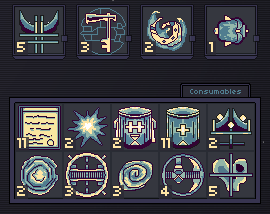 We have also added loads of new graphics, there is now 250 space-objects to explore!

This week we've mostly worked on project planning; scheming out a proper workflow with deadlines and milestones; hoping to release RymdResa early next year. RymdResa is part of our every-day life, and we truly love it. We're both working really hard to get it out to you as soon as possible. But we won't release until we feel ready. It's important for us that the game match our vision completely before we do.

Today we sent our first newsletter. Do you also want them? Sign up on our RymdResa homepage.

Some screenshots from today: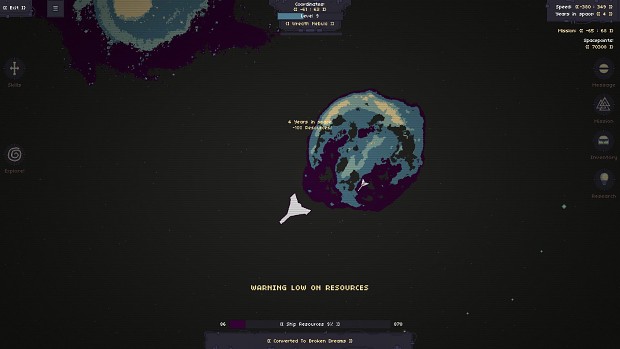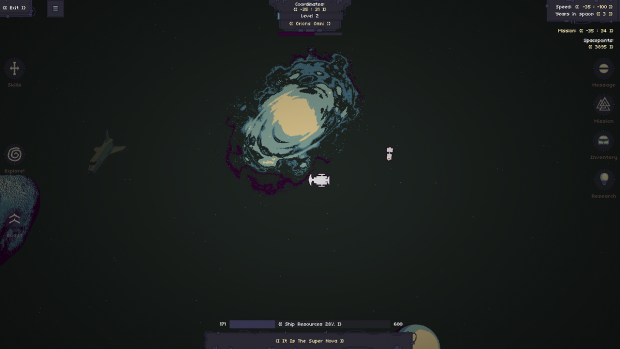 Love.
Morgondag
Kim & Vendela


---
RE: RymdResa - Morgondag - Oct 19, 2014 10:47 AM

Hello everyone!!

Right now we're:
★ Writing diary pods to chapter 2 and 3.
★ Painting graphics to chapter 3.
★ Improving the zone-system.

We have a lot of writing to do including exploring quests and diary pods for chapter 2 and 3. The diary pods tells the story about the Pilot. They're fragments that forms answers about the Pilots' past, present and future. The diary pods for chapter 2 and 3 will be voice acted by Eric Reed. Eric Reed did the voice acting for the diary pods in chapter 1 as well.

We're revamping the zone system with a new and more dynamic algorithm. Previously we had a combination of haversine formula and simplex noise, creating a radial universe that stretched to infinity. Now we're building a more on-request formula with possible seeding support.

We have also revamped our internal tools. Now we can very easily add support for new stories, features and zones, on the fly. We've also painted some debris that will be dangerous for the player in chapter 3. Take a look: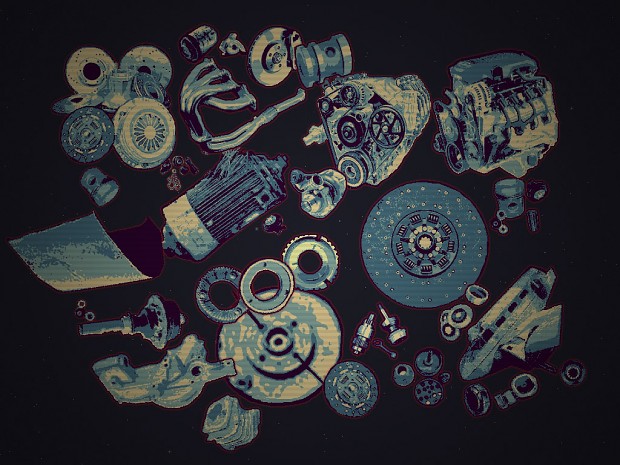 Love,
Morgondag
Kim & Vendela


---
RE: RymdResa - Morgondag - Oct 26, 2014 04:18 PM

Hello everyone, hope you all have a nice weekend.

This week we've:
★ Done some narrative writing.
★ Submitted RymdResa to IGF.
★ Implemented a new notification system.
★ Implemented some new cool gas clouds, creating some depth in the RymdResa Space.
★ Improved the zone-system.
★ Optimizing build script for Mac-version.

The work with RymdResa this week has gone well. We've implemented some new coolish gas clouds, just floating around in space, doing their thing, adding to the atmosphere. You can see an example below: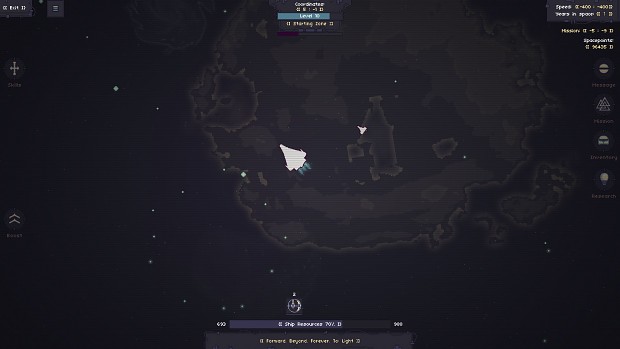 We've also worked with a new notification system this week, giving the player better feedback when playing. The notifications now appear in the left corner of the screen, telling about new item findings, how many years spent in space and so on.

Furthermore we've submitted RymdResa to IGF 2015, thats a bit exciting!!


---
RE: RymdResa - Morgondag - Nov 2, 2014 01:26 AM

This week we've worked on the mac version of the game. We still have some performance problems left to deal with when it comes to retina displays and some minor window issues.

We also work on some of the details in our design-tool to control how rare or at what condition an entity in space can be, this works together with our new zone algorithm to spawn areas in space. One of the key reason why we want to have this done before the release is so we can simplify the process of adding new interesting content to the game even after the release. Space is big and there is a lot of opportunities to create and design more content.
Empowered and inspired!

Some zones will be more dangerous than others, but will contain better items. With a better zone-system we want to give the player more strategy-choices and a more interesting space, containing many secrets.

We've as well worked on the three chapter's' different profiles, and how the gameplay is different in these chapters, and made a concept for a new trailer regarding this.



---
RE: RymdResa - Morgondag - Nov 10, 2014 08:08 AM



Hello!!



From the beginning we had a different thought with RymdResa (we're talking early, early in the progress).
We just wanted to make an experience where the player was flying around and reading short poems, floating
in space. But RymdResa has become much more than that, and isn't just a text-based game anymore. And we also
skipped our very first feature: floating poems. Instead the diary pods were written. But we have always wanted
to add some floating poems as well, and have now done so, and they're really adding to the atmosphere! As a
tribute to our very first RymdResa design thoughts.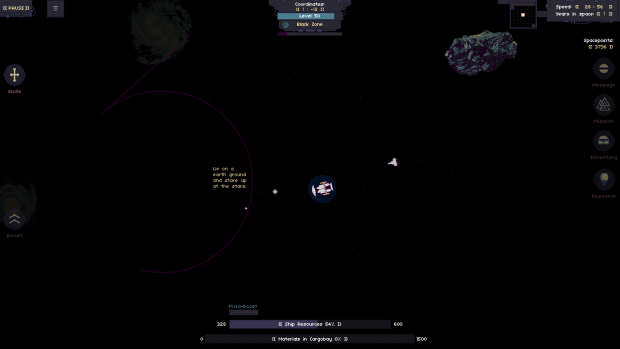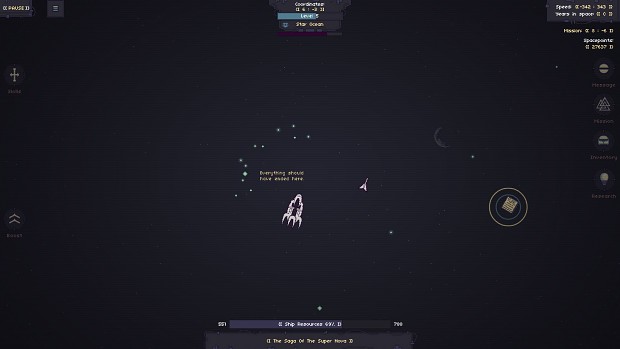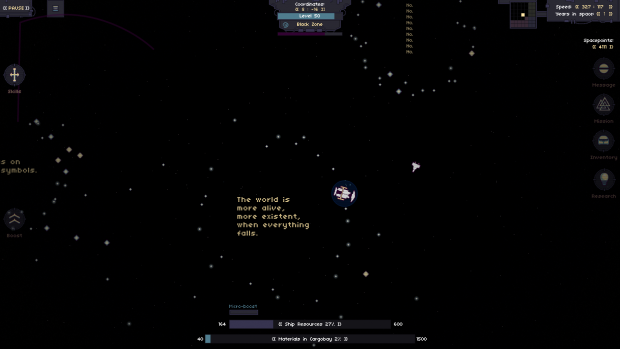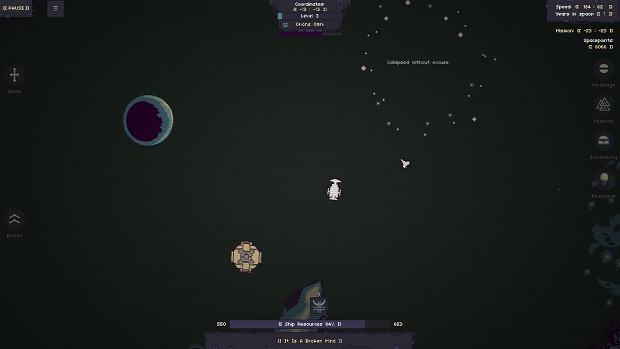 More things we've implemented
★ 20 New diary pods to investigate.
★ New exploration quests.
★ Treasure boxes, where the player can find items.
★ Some rare new zones.
★ New dangerous laserbots.
★ A pause function. Pause the game when playing!
★ A comparison system between items in inventory. It's now more easy to compare your items!
★ More player feedback: the inventory - button is blinking when the player has collect a new item.
As do the skills - button when the player has new skills to upgrade! Player feedback is important!

New laserbots: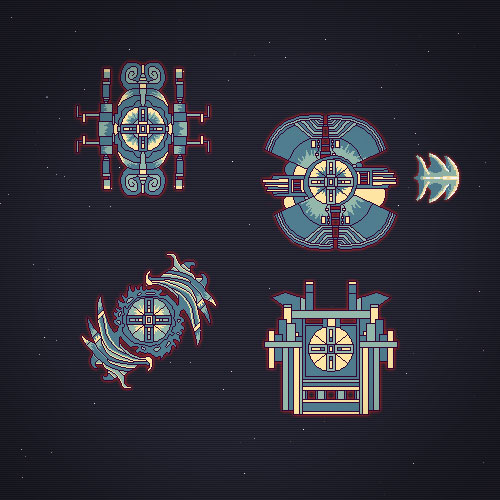 Treasure box: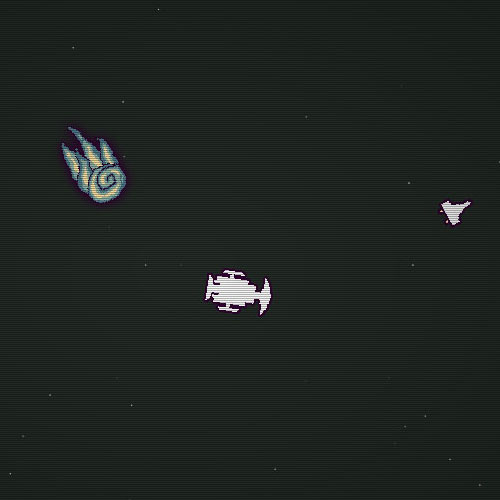 Lastly we're calling out for beta-testers, we need
some people who can test the game with a grammar
and spelling perspective, helping us to locate those
mistakes in game! Are you interested?
Send a mail to vendela@morgondag.nu
---
RE: RymdResa - Morgondag - Nov 17, 2014 09:05 AM

The work with RymdResa continues!


This week we've fixed a lot of small bugs and overall balancing issues, it is something we will
continue to work with.

We have had a DDoS attack on our in-game message system, measured up to 4.5 GB/s of data
traffic flooding one of our servers. Because of the servers being down we have been able to track
a couple of game crashing bugs. It is always good when this kind of things happen, so that one
better can secure the game from future crashes!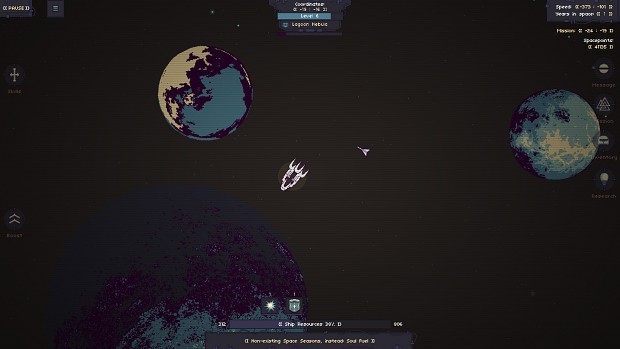 More things we've done this week:
★ Gotten more awesome beta-testers on-board, testing RymdResa on Steam!
★ Implemented new diary logs, short floating texts and exploration quests.
★ We have fixed a bug with the pause-button, there is still a small issue here we
need to sort out.
★ Increased space zones size by 100%.
★ Fixed the back-button trigger, click-offset was wrong.
★ Treasure box improvements and rewards.
★ Display what item is new in inventory.
★ Added a chance for exploration to succeed, without a quest.
★ Increased the resources losses and findings, on explorations without quests.
★ Fixed a bug in chapter 3, where junk was invisible.
★ Now the ship is always on top of entities in space, instead of sometimes going
behind them.
★ Increased fussy spawn positions for new objects in space, we are trying to reduce
the clustering of objects, we still need more work on this.
★ Revamped our item generation system, most of the bugs fixed and performance
increased.
★ Better item finding the longer you travel.
★ Added support for better items in dangerous zones.
★ Better memory management when loading game, this will ironically increase load time
slightly.

And we have also made some super secret progress on bosses and missions in chapter 3!
We hope that we soon can share that with you!

Morgondag
Vendela & Kim


---
RE: RymdResa - funkboy - Nov 17, 2014 09:53 AM

Good to hear continued progress! Would be interested to know the answer to Fenris's questions.

Also, I imagine you were at least a little inspired by Escape Velocity, the classic Mac game. If not... you should check it out, it's pretty similar, and was fantastic!


---