"21-Days Later: Carlosvision" Contest Rules
Founder
Posts: 1,141
Joined: 2002.04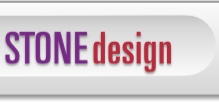 Sponsored by Stone Design (www.stone.com).
Stone Design Corporation of Albuquerque, New Mexico, was incorporated in 1984 and was the first developer to ship a product on NeXT hardware in 1989. Since then, Stone Design has been a leader in innovative Mac OS X software. Create® - the high end drawing and web page making package - is Mac OS X's first Cocoa native design application. Stone Design develops a variety of productivity applications for the Mac platform.
Prizes
1st Place:
Create
($149 value) - Create for Macintosh OS X is the next generation design and layout program. Redesigned from top to bottom to optimize the OS X experience, Create introduces some fresh ideas -- everything is an Object (The Extensible Library)
2nd Place:
Videator
- ($49 value) Make and Edit movies -- combine movies, images, text & paint! The ideal partner for iSight or a digital video camera. Non-destructive movie editing in real time. Out-of-this-world effects -- instantly!
3rd Place:
iMaginator
- ($49 value) This is the ideal partner for any digital camera. Allowing your creativity behind the lens to continue unhindered on your Mac -- add text & paint too!
Carlosvision - The Concept
Since 1998, the Editor-in-Chief of iDevGames, Carlos Camacho, has been tirelessly promoting gaming on the Macintosh platform, as well through building a strong community of indie Mac game developers. He now invites the community to show appreciation for these efforts by re-creating any game from the list below. The titles below represent his favorite 8-bit classic games from the '80s, which he often finds himself yearning to play.
Arkanoid
Berzerk
Centipede
Donkey Kong Jr.
Earl Weaver Baseball
Empire Deluxe (turn-based strategic global-domination wargame)
Galaga or Galaxian
Joust
Jungle Hunt or Pitfall
Gauntlet
Gyruss
Lemmings
Miner 2049er
Missile Command
Moon Patrol
Mr. Do
Phoenix
Omega Race (by Midway)
Robotron: 2084
Zaxxon

Schedule:
Start: June 11, 2006 (11:59 PM GMT)
Application Deadline: June 25, 2006 (11:59 PM GMT)
Game Entry Deadline: July 2, 2006 (11:59 PM GMT)

Eligibility:
The Contest is open to all developers, regardless of location and age, except for where prohibited by law. By participating in this Contest, each entrant accepts the conditions stated in these Official Rules, agrees to be bound by the decisions of the judge, and warrants that she/he is eligible to participate in this Contest.
Official Rules:
Entries must be native double-clickable Mac OS X applications. Universal binaries are encouraged, but not required.
Entries must not have been started before the contest start time. Feel free to start designing and researching now; just don't start coding the game itself until the contest has started.
Entries may be posted at any time between the start time and the end time. The most recent submission at the contest end time is taken as the final entry.
Entries must not exceed 10MB in compressed file size.
Entries must be substantially your own creation, and must not use assets or code which you do not have the legal rights to use.
Team entries are permitted.
Multiple entries per person/team are permitted.
The source code to the entries must be submitted by the end of the contest.

Conditions:
iDevGames is not responsible for late, lost, stolen, damaged, garbled, incomplete, misaddressed, postage-due, or misdirected entries or communications; for errors, omissions, interruptions, deletions, defects, or delays in operations or transmission of information, in each case whether arising by way of technical or other failures or malfunctions of computer hardware, software, communications devices, or transmission lines, or data corruption, theft, destruction, unauthorized access to or alteration of entry materials, loss, or acts of god, or otherwise. Sponsor disclaims any liability for damage to any computer system resulting from participation in, or accessing or downloading information in connection with, this Contest, and reserves the right, at its sole discretion, to modify, cancel, terminate, or suspend this Contest should any virus, bug, technical failures, unauthorized human intervention, or other causes beyond iDevGames' control corrupt or affect the administration, security, fairness, or proper conduct of the Contest. In the event of such cancellation, termination, or suspension, a notice will be posted. iDevGames reserves the right, at its sole discretion, to disqualify any entrant if his or her fraud or misconduct affects the integrity of the Contest.
How to enter:
Post the following information at this thread:
http://www.idevgames.com/forum/showthread.php?p=116084
Your/team name
Entry name
Name of tribute game
URL to download the game
URL to download the source code (once the contest is over)

Note: In the event you wish to be removed from the contest, please delete your post.
How games are scored:
The judge (iDevGames' Editor-in-Chief, Carlos Camacho) will assign 1-10 to each game, in the following categories:
I enjoyed playing this game.
This game was presented professionally.
This game surpassed the original.

A score of 10 represents strong agreement with the statement, while a score of 1 conveys strong disagreement. These three scores are then added together to determine the game's overall score. The games with the three highest overall scores win.
FAQ
Should I strive for a perfect clone?
No, I'd like to see originality in all entires as much as possible, while maintaining the spirit of what made the original so much fun. And of course, 2D or 3D is fine. Also, please remember to respect the intellectual property (
IP
) of the original developers!
What development tools are allowed?
There are no limits to tools, SDKs, engines, etc. as long as the finished playable is a Mac OS X native application and can be launched on the judge's machine. (See below)
Will requiring 3rd party APIs, such as SDL, count against the file size of my entry?
Yes, since any additional APIs which must be installed by the player for the game to function should be bundled in your archive.
Are multiplayer games allowed?
All games must include a single-player mode. Multiplayer mode is optional but must not be mandatory.
Which license should I release the game/source code under?
Any "Approved Licenses" listed at OpenSource.org is fine.
(
http://www.opensource.org/licenses
is fine)
Can I assist another entrant with code, design and/or game assets?
Yes.
Can I use game assets not created by myself or my team?
Yes. However, games which infringe on the copyright of others or IP in any form will suffer immediate disqualification.
Can I enter a cross-platform entry?
Yes, you may develop your entry as cross-platform. However, all judging will take place on the following machine:
PowerMac G4 1.2GHz
1.38GB RAM
ATI 9800 Pro 128MB (LCD monitor 1280x1024)
Mac OS X 10.4.6

Where can I ask more questions?
Use the contact form below to send them directly to iDevGames, or simply create a new post in the
Contest message board
.
---
Carlos A. Camacho,
Founder
iDevGames
Possibly Related Threads...
Thread:
Author
Replies:
Views:
Last Post
Prize Distribution Rules Question
pinguoren
7
10,236
Mar 18, 2009 10:20 AM
Last Post: DavidGuy
3DU Contest Rules? What for?
Casemon
34
27,795
Dec 31, 2006 06:08 PM
Last Post: Yoggy
"21-Days Later: Carlosvision" Results
Carlos Camacho
11
12,130
Jul 7, 2006 11:50 AM
Last Post: Leisure Suit Lurie
"21-Days Later: Carlosvision" Entries
Carlos Camacho
5
9,851
Jun 30, 2006 07:40 PM
Last Post: LaRue
Carlosvision - question about source code
stevejohnson
3
6,596
Jun 28, 2006 10:40 PM
Last Post: nich