Feedback please - 90s Stick Figure Trivia
Nibbie
Posts: 1
Joined: 2011.07
We could really use some feedback on the general look and feel. We would also love feedback on the design elements laid out in the help documents posted below. Thanks!
To be updated on our progress don't forget to follow us on
twitter
, like our
facebook page
, and check out our
website
!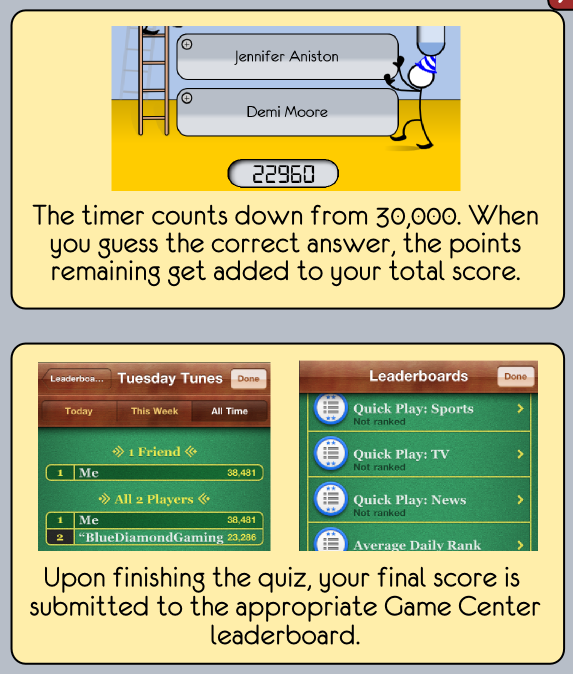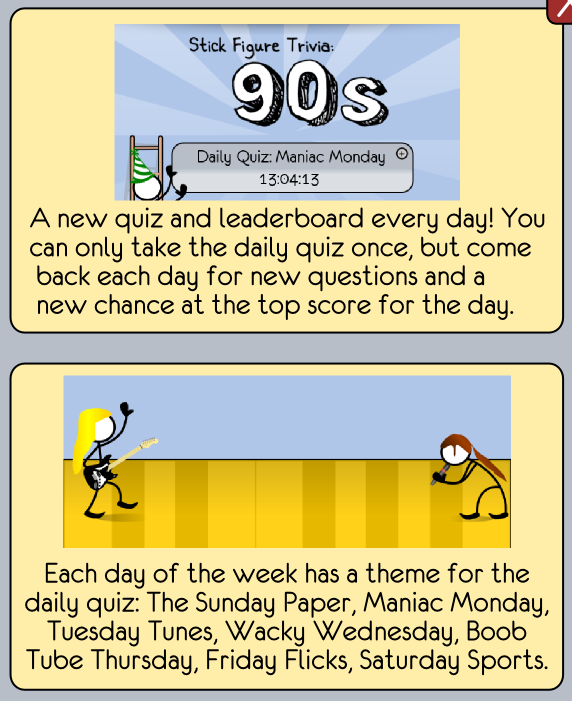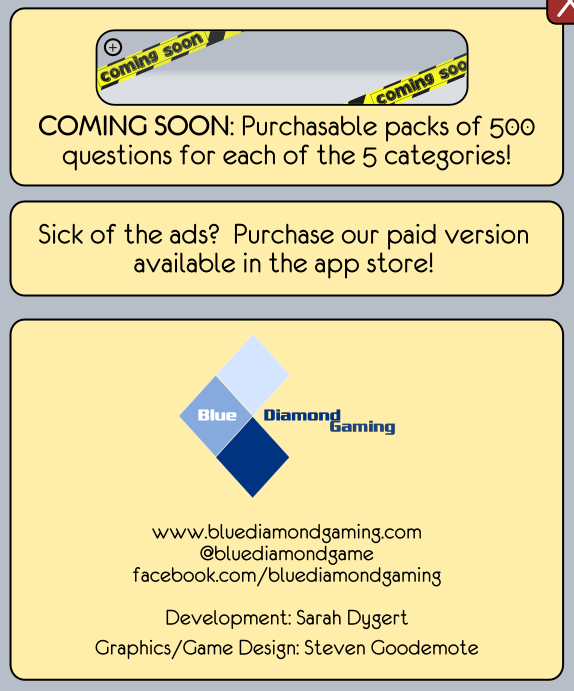 Possibly Related Threads...
Thread:
Author
Replies:
Views:
Last Post
Looking for feedback on new iOS trivia game
Embiema
2
3,826
Oct 15, 2015 05:13 AM
Last Post: ObrienAntonia
Agent 351: Logic Bomb (Trivia Game) Try iOS game online
anmetv
0
3,764
Jul 15, 2012 12:16 AM
Last Post: anmetv
Stick Portal: HTML5, Box2Djs, Coffeescript, and open sourced
glinden
1
6,040
Jun 10, 2012 01:00 PM
Last Post: anthony
DEMO: Neon Galaxy, twin-stick shooter for OSX
msachs
0
5,047
Mar 4, 2012 12:12 PM
Last Post: msachs
Stick Stunt Biker
hecco
1
4,843
Sep 1, 2010 03:20 PM
Last Post: TWilson